Business Solutions
Eliminate outdated software and paper-based processes by using leading cloud solutions that leverage the industry best practices and emerging technologies. Our objective is to make Connected Products and Systems real to help realize Industry 4.0 Goals.
We help our customers in the digital transformation to provide integrated manufacturing and supply chain solutions. Our focus is to help streamline business processes driving principles of agility, deeper collaboration and manage by exception. We also power their business processes by embedding Digital Edge technologies. Our services include both functional and technical implementation, integration, application administration and support managed services.
Oracle Supply Chain and Manufacturing Cloud
Vivid Edge has leveraged its vast experience in operations performance improvement and systems implementation to provide a complete manufacturing solution across discrete and process industry with financial reporting. Our team is leveraging the industry leading Oracle cloud supply chain and manufacturing applications to delivery rapid value to its customers. Oracle SCM Cloud is revolutionizing supply chain management today, scaling operations from small businesses to complex enterprises. Gain full visibility of product flow across your organization and supply chains. Streamline manufacturing with built-in integrations, IoT, and AI to simplify shop floor execution, optimize decisions, and control quality and cost.
Our expertise focuses on
Supply Chain Planning
Inventory and Cost Management
Manufacturing
Procurement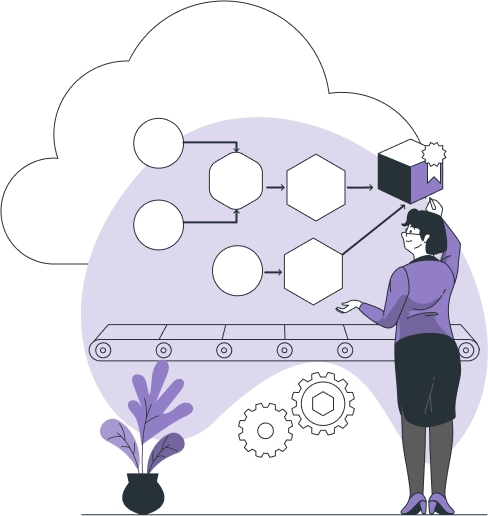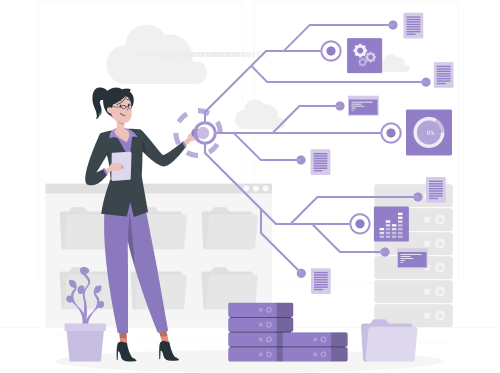 Oracle E-Business Suite
Oracle is following a "Continuous Innovation" release model for E-Business Suite and is committed to providing Premier Support for 12.2 through at least 2031. For companies with major EBS investments or not quite ready to jump to the cloud, Vivid Edge continues to provide implementation, development, managed services support and Lift-and-Shift to cloud. Vivid Edge has end-to-end implementation experience with large and mid-size global system implementations, module implementations, upgrades, extensions and managed support services. Our team brings deep experience from Oracle Development, Oracle Consulting Services and high tech and industrial manufacturing.
KEMET success story.
System Integration for Industry 4.0
Bottom line contribution requires horizontal and vertical integration. Oracle solutions allow modern manufacturing firms to easily take advantage of tight supply chain integration, AI, the internet of things, and machine learning to simplify shop floor execution, optimize real-time decisions, and gain more control over quality and cost. Our manufacturing experience combined with our integration practice create a powerful duo to allow companies to truly realize the benefits of Industry 4.0. We have created several seamless integration of third-party system such as QMOS, Danieli, CarrierPoint, Oracle Transportation Management, and MetricStream. We not only bring system and integration knowledge, but work with customers to optimize the business processes. Our team is also actively engaged in IoT and AI projects in support of our customers as well as our internal OCI hosted solutions lab.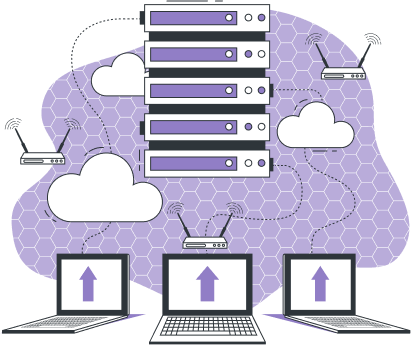 Supply Chain Risks, Third-Party Management & IT GRC

Historically, GRC primarily focused on Enterprise Level Risk, IT Risks, and Audit Compliance with respect to the financial aspects of the business. However, COVID-19 has demonstrated a need to expand risk assessment to the entire supply chain. We help our customers leverage our expertise on Manufacturing Solution in conjunction with GRC Solutions.
Third Party Management (TPM) from MetricStream
We integrate MetricStream TPM to Oracle EBS and Fusion Procurement Cloud for Supplier qualification.
IT GRC from MetricStream
Manufacturing Industry sees itself mandating IT GRC as part of its digitization footprint. We help implement IT GRC solutions that include – IT Risk, Policy, Compliance, Threats and Vulnerabilities and Cyber Risk.
Business Continuity Management
We strongly feel Business Continuity Planning solutions from MetricStream GRC suite can be leveraged for manufacturing stream to handle disaster scenarios.
Check what our clients says!

We were able to achieve our business and system's objectives with the expert technical and functional guidance and support of Vivid Edge and their team of professionals. Vivid Edge professionals worked as team members alongside us and our IT team members. I can honestly report that we could not have completed this global program without Vivid Edge. – Hi Tech Manufacturing Company

Congratulations team for making this happen on time. Even though we struggled in the initial phase of the project, you guys pulled it off and delivered it on time. Good job and keep it up. Wishing you all a very happy and prosperous new year 2020.

I want to express my appreciation for your hard work and commitment to make the Oracle MFG project a success. The resources from Vivid Edge have proven to be the best of the best. Thanks to efforts of the team, we were able to successfully develop a working model and have made tremendous progress on the legacy integration using SOA capabilities. We look for Vivid Edge to help us successfully implement the Oracle manufacturing solution upon resumption of project.

I want to express my appreciation for your hard work and commitment to make the Oracle MFG project a success. The resources from Vivid Edge have proven to be the best of the best. Thanks to efforts of the team, we were able to successfully develop a working common model that was deployed globally with minimal modifications to meet unique local needs.